Weidenfeld-Roland Berger Scholar Fatemeh Hashemi (Magister Juris, 2014-15) writes of her personal mission to improve female education in Iran, through her family's inspiring university foundation.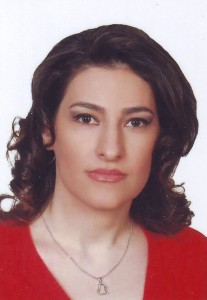 My home country of Iran is a country of over 75 million people located in the Middle East. It has a long and illustrious history as a great civilization with deeply rooted traditions. Like most old nations, Iran has also gone through periods of glory and subjugation. Between 1980 and 1988 Iran faced a brutal and costly war with its neighbour Iraq and for the past decade it has endured the most severe international economic and financial sanctions which have ever been imposed on a country.
In spite of this, today Iran has one of the highest levels of literacy in the region, as well as a highly educated and skilled work force. Women constitute 55% of all students in all the country's major universities. Education has always been part of Iranian genetic make up.
However whilst this is true for Iran's big cities and major urban communities, the situation in rural and agricultural areas is far less encouraging. In these areas, the norm is for boys to relocate to big industrial or commercial centers straight after high school. Entrenched traditions and customs dictate that girls are expected to stay at home, get married and bear children.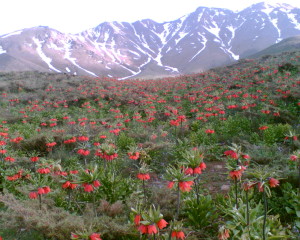 Khonsar, a city of thirty thousand people, is typical of Iran's agricultural landscape. It is located about two hours' drive from Iran's second largest city Esfahan and is surrounded by high mountains and deep valleys. It has a beautiful scenic landscape and, due to its historical isolation, it has maintained very deep cultural traditions and religious belief.
My father was born and spent his youth in Khonsar before relocating to Tehran. Over sixty years, he became successful in the construction business and accumulated a sizable fortune. During my upbringing, we were often reminded of our good fortune and privileges; we were taught that it is a moral duty and responsibly to give something back to the community. As such, as a family, we have always tried to help people in need in this region and ten years ago my father decided to establish and build a university in Khonsar only for girls. The purpose of the university was to give girls from low-income families access to higher education, alongside specific skills that would allow them to make a better life for themselves and help their family financially.
Hashemi University has now been operating successfully for a number of years. It has a cohort of 350 young girls from all over Iran, mostly from low-income families, who are housed in the university dormitory for a period of three years. To date, results have been very encouraging. Most of the graduates have found employment and some have started their own businesses. Demand for places at the university has continued to outpace university's ability to expand and accept more applicants.

My father is now 80 years old and less energetic than in the past, so I have decided to take over his role with the aim of introducing a more sustainable western style institution in Iran, drawing upon my own experience of the western system of philanthropy.
My idea was to establish a legal foundation to oversee the continuing operation, expansion and modernisation of the university. The first major objective of this foundation is to change the region's outmoded cultural prejudices and biases against the young female population, establishing more equality between the sexes and transforming local attitudes to better reflect the twenty-first century ethos of female education for future self-reliance and independence.
Secondly the Foundation plans to establish a sustainable administrative body to undertake ongoing promotion and marketing schemes to seek private donations and public funding to secure the University's future. Thirdly a supervisory board is to be created to assure the university's educational excellence by providing the best programs, the latest educational tools and well-qualified staff.
Legal documents are currently being prepared and procedures finalised. We have been considering our administrative requirements and looking for a suitable space to house the new Foundation. I am also in the process of contacting successful business people all over Iran who were either born in Khonsar or descend from Khonsari parents or grandparents. After my initial efforts, this will be widened to include many other well-to-do people in Iran.
Upon my return to Iran after graduating in August, I plan to dedicate a large portion of my personal time to ensure that this project takes off and becomes not only a success on its own merits but also a model for others to emulate.